Date & Time:
Saturday, March 2, 2019 10:00 am-4:00pm
Location:
Elks Lodge
1400 Elks View Ln., Fullerton MAP
FREE ADMISSION & FREE PARKING
Healthy People | Healthy Planet
Informative Speakers, Healthy Food, Fun, Prize Drawings & Shopping
Each vendor will have a prize drawing valued at $25 or more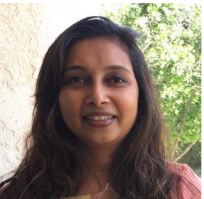 What is Reiki Energy? Plus it's History & Benefits
Purvi Shah is a Certified Usui Reiki and Holy Fire Karuna Reiki® II Master, with over 5+ years of experience. Her integrative formula of intuitive guidance, coaching, Reiki healing, and mind/body wellness strategies has allowed her clients to experience positive, long-term transformations. As an energy healer and meditation coach, she identifies problems that hinders growth and provides individuals with the tools to achieve a greater sense of well being, physically, emotionally and spiritually. Purvi absolutely loves what she does and nothing brings her more joy than helping others flourish and live up to their potential. She has most recently broadened her horizons by becoming a Certified Yoga Teacher (RYT200) in June 2018 and Angel Healer in December 2018.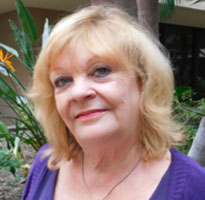 The Sacred Power Within
Linda Holman is an entrepreneur, business woman, spiritual teacher, and has served as President for three different nonprofit organizations.
The Natural Health & Beauty Expo is the result of Linda's interest in health and nature.  Her focus is spiritual health.  Healthy planet equals healthy people.
Among her accomplishments, she initiated the revitalization of Woodcrest Park here in Fullerton   Serving as staff minister she started an Urban Forestry project in Costa planting over 100 trees,    As a member of the EMSEM Chamber she established scholarships for vocational training for low income students unable to attend college.
Her passions are empowering people to fulfill their dreams and caring for the nature.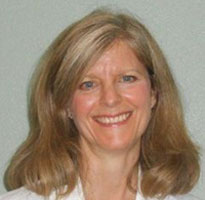 Topic TBA
Dr. Mary Tobin is an expert in using safe, effective, and natural healing techniques to resolve or prevent most health issues. Dr. Tobin is a Licensed Acupuncturist with a Bachelors Degree in Holistic Science, a Masters in Oriental Medicine, and a Doctorate in Homeopathic Medicine. She is passionate about empowering proactive people to take control of their own health through proper nutrition, detoxification, and lifestyle management. Since she founded Tobin Acupuncture & Holistic Medicine in 2006, she has helped 1000's of clients recover their health and vitality.
Dr. Tobin is a highly sought after speaker on subjects such as "Finally, Be Permanently Free from Stress, Pain, and Fatigue". She uses an understandable and entertaining approach to 1) creating a crystal clear vision for your health and vitality, 2) uncovering hidden challenges that may be hindering your success, and 3) has you leave with the skills to feeling renewed and energized.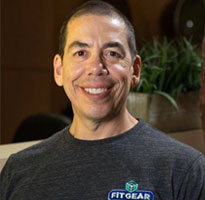 Topic TBA
Al has been Holistic Health Practitioner for 30+ years. Author of Better Living with Whole Foods, which is currently sold on Amazon. He is the creator of the 21 Day Reset & the A.W.O.L. (A Way of Life) programs
Athletic Background ~Competitive Powerlifter:
1st place in CA State Championships, 2014, 2 – 1st place USPA National Championships in 2013 & 2014, 1st place in USPA Military Nationals & Best Lifter Award in 2013, 2nd place in the IPL World Championships in 2013. And, set 6 USPA CA State Powerlifting Records.
Professional Background ~Founder/Owner at My Fit Life, a premiere Holistic Health & Wellness Company, Since 2001. After going blind due to Glaucoma and getting his vision back with Cannabis Oils he founded MOVIDA in 2016. MOVIDA is an Urban Lifestyle Brand Providing Therapeutic Grade Supplements & Wild Crafted Superfoods to Help You Look Better, Feel Better, & Live Better than You Ever Imagined Possible.
Al has dedicated his life to spreading the good word about Alternative & Holistic Therapies and will continue to do so with the many therapeutic benefits of Cannabis.
Arbonne  – Jasmine McCarthy
AromaWaters Boutique – Glass Block – Joanie Reiss
Brea West Chiropractic – Charles Sciolino
Damsel in Defense – Cynthia Orosco
D.O.S.E. SmartCoffee HappyPill – Linda Gholdoian
doTERRA Essential Oils – Melissa Dea
Fancy Flatware by Lisa – Richard/Lisa Valdez
Fullerton Family Dental – John Estefano
Girl Scout Cookies – Jenny Welsh, Veronica Marquez & Debbie Stout
Gold Canyon Candles – Kathy Collett
J & S Designs ~ Vinyl on Anything – Stephanie Estrada
Jafra – skincare/make-up – Evelyn Abernathy
Jaquie of All Trades – Clothing – Jacqueline Graham
KulaBrands – Lois Borgogno
Linda Lu Lashes – Younique – Linda Gholdoian
LuLaRoe – Clothing – Elizabeth Huth-Helriegel
Monat – Hair Care – Wendy Youderian
Norwex – no chemical cleaning products – Charlotte Walker
Origami Owl – Madi Buckingham
Pampered Chef – Jennifer Lathrop
Real Time Pain Relief – Catherine and Tom Alton
R.J.& Co. – StableStep Therapeutic Insole & Magnet Wave pain relief patch – Robert Tse
SeneGence/LipSense – Marci Turner
Something Wicked This Wood Becomes – Antonia Talaba
The Feisty Lady Accessories Color Street Nail Strips, purses, jewelry – Carol McMahon
The Live Life Healthy Tribe ~ Nutrition, Hypnosis – Marcia Herrmann
Thirty-One – Purses and Bags – Joanie Riess
Trades of Hope – jewelry, home decor, scarves, bags, and journals – Susan Zermeno
Transformation Wellness Center, 

Gyrotonic Method and Pilates

– Ryoko Gibson
TreasureGemz – Treasure Thompson
For Vendor sign-up contact Debbie Adams at

WaysandMeans@WCOF.club


10:00 am ~ 4:00 pm Vendors 
Vendor Set-up is 9am.