Date & Time:
Sunday, Aug 7, 2022 11:00 am – 3:30pm
Location:
Elks Lodge
1400 Elks View Ln., Fullerton MAP
FREE ADMISSION & FREE PARKING
Better Health and More Joy



Informative Speakers, Healthy Food, Fun, Prize Drawings & Shopping with 20+ Vendors
Each vendor will have a prize drawing valued at $30 or more.
Food will be from Elks Lodge serving healthy light lunch.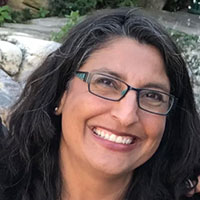 Improve Your Well-Being With Oils.
Lucy Garza Park:  DoTerra Wellness Consultant, Volunteer with the Orange County Human Trafficking Task Force & Domestic Violence Awareness Advocate.
My oil journey started at a time when my kids would get sick for 2 days and I caught what they had and remained sick for 2 weeks.  During that time, I would visit after hours care 6-8 times a year with the illness of the day.  With the attitude of "What do I have to lose?"  I tried the oils.  I soon learned diffusing Lavender improved my sleep and lessened allergy symptoms.  On Guard helped against seasonal threats and saved me from UTI's.  Peppermint stops headaches in its tracks and quells upset stomachs.   Frankincense, Peppermint and Lavender rollerball dulled excruciating migraine pain making life livable.   Oils are now a form of daily self-care.  I believe anyone can improve their well-being with oils.
Angela is passionate about guiding her clients through all natural and holistic practices of diet and lifestyle, herbs bringing her clients from an in-balanced state to a to a healthy, balanced state of mind, body and soul to ensure they can fully experience A Superior Life!
Angela offers multiple locations to serve her clients from Newport to Chino Hills and up to Glendora as well as offering tele-health consultations.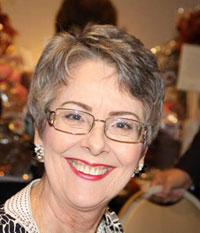 Benefits & Joy of Dance
Jeanette Reese was born and raised in California, but moved to Fullerton in 2015. She started her career as a health educator, with a specialty in sex education, and after obtaining her masters, became a strategic planning consultant to businesses.
After leaving the business world, she focused her creativity on writing and dancing. Jeanette coordinates classes through the OSHER Lifelong Leaning Institute at CSUF. She has one book on Amazon and is currently working on her second.
When she's not writing, she leads a senior flash mob known as the Fullerton Flashers. Their ages range from early sixties to late eighties, but they delight audiences of all ages. Out of all her "jobs", she reports leading the Flashers may be the most fun of all.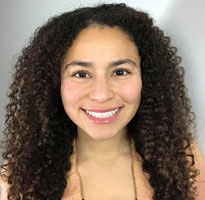 Improve your Emotional State to Improve your Health
LaNeesha will share the connection between our emotional and physical well being based on the Consciousness Map developed by Dr. David Hawkins. You will learn about a range of 17 core emotions ranging from shame to enlightenment.

With a background of accounting, LaNeesha began with a curiosity about general wellness. By the time she found hypnotherapy, she had already begun to immerse her soul with

 enriching material, gain wisdom from teachers and made new relationships; as her confidence with this sacred knowledge grew, she began to share her experiences with others. 
As a hypnotherapist, LaNeesha believes a holistic approach is the best first step to prevent (and treat) ailments and imbalances. She collaborates with individuals to create a symbiotic relationship, and formulate a plan for life changing sessions where they shift behavior and thought patterns toward the greatest positive outcome while expelling conditions of love within their being.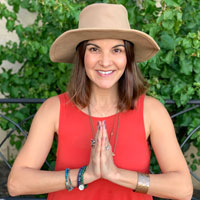 Breathing Techniques for Balance & Energy
Leslie Carrera-Silva has been practicing yoga since 2004. She immersed herself in the practice of meditation through Siddha Yoga and developed a consistent asana practice thereafter.  She became certified with Sivananda Vendanta Yoga in Madurai, India in 2007 and a Bikram Yoga Teacher in 2013 in Los Angeles. Her yoga adventures have led her to teach in Europe, Australia and throughout Southern California. 
Leslie has been teaching locally at Bikram Yoga Fullerton since 2013. In addition to teaching grown ups, she is passionate about fostering mindfulness and self-love to elementary school children. She is a former dual language elementary school teacher and created an after-school yoga program in the Fullerton School District in 2014. She also taught kids yoga online during the pandemic and currently works in the Magnolia School District in Anaheim as a literacy teacher. She is hoping to once again, share kids yoga with the community later this year.
Leslie has a Master's Degree in Education from Cal State Fullerton and is a graduate of UCLA. She is a wife, a busy mom of a toddler, a member of The Center for Spiritual Living in Fullerton and a member of The Women's Club of Fullerton since 2021.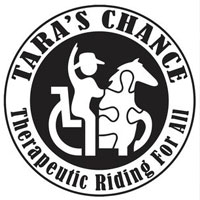 Tara's Chance Therapeutic Riding for All
Louise Hernandez was born and raised in Burbank, California.  She is a 37-year resident of Yorba Linda and is passionate about her faith, family and community.  Louise enjoyed a 30-year career as a Radiology Transcriber and was the sole proprietor of Executive Medical Services for eighteen of those years.  Before and since retirement, Louise has been actively involved in community service. She served as a Board Member for the Yorba Linda/Placentia Family YMCA from 2000 to 2010, during which she was a Division Manager, Campaigner, Board Solicitation Chair and Senior Fitness Instructor.  Louise joined the Yorba Linda Woman's Club in 2007, a diverse organization that is working to promote civic, philanthropic, cultural and educational interests within the community through the spirit of volunteerism.  She served as Club President from 2016-2018, and currently serves as Community Liaison, among other project chairmanships. Louise is the Director of Fundraising for the Yorba Linda 11th MEU Adoption Committee, serving active duty Marine families at Camp Pendleton. She is an Honorary Member of the Greater Chino Valley Rotary Club and has travelled to Caborca, Mexico, to distribute polio vaccines with Rotary International District 5320.
On July 5th, Louise and Gene Hernandez celebrated their 53rd Anniversary. Together, they have three children and six grandchildren. Louise enthusiastically believes that your time is your gift to others.  In 2018, with that in mind, Louise was recruited and wholeheartedly accepted a seat on the Tara's Chance Board of Directors. She was elected as Board President in November, 2019. Her inspiration lies in the incredible staff and volunteers who are committed to offering unwavering hope through horses for our special needs community.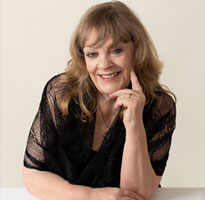 Joy, Energy and the Law of Attraction
A single mother and high school dropout Linda Holman started a business at 28.    It seemed like magic when the right people, circumstances, and timing came together    It was easy, effortless, and intuitive. 
She ran the company for many years before leaving it to pursue her passion for bringing awareness to the power within to create the life you desire.
Applying metaphysical principles affords Linda travel, a beautiful home, fine dining and many other comforts.
She shares these principles in her classes and workshops. 
A community advocate, she was instrumental in the revitalization of Woodcrest Park, she started a school garden for Woodcrest Elementary, she did an Urban Forestry project in Costa Mesa. She educated the city and put on the first e-waste collection held in Fullerton.   She also started the WCOF Natural Health & Beauty Expo.
Linda gives talks to organizations and groups.  Topics include, stress relief, self care, and energy.   She also gives a free self empowerment workshop for WCOF and teaches yoga for Elk members.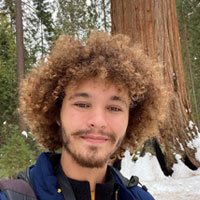 Ecological Awakening: Connecting to Nature
Jensen is an Environmental Advocate and Member of the Fullerton Park Committee
Dylan Garcia & Perry Charkatz
Vibing to the Beat
Learn what drumming is all about and enjoy a fun demo with Dyaln and Perry. Dylan performed at Renaissance Fair in Corona, and teaches drums at Mo's Music in Fullerton.
Celesty Skincare

–

Robin Murashine

My Bath Infusions – Sandra Shelton

Optavia – Joan Deleskiewicz

Style With Debbie – Debbie Adams

Poured out of Love Candle Co – Laura Jimenez

Hotel Life Sheets – Rosemarie Anderson

Touchstone Crystals – Lily Romos


Younique – Linda Lu

Bee Natural Honey – Ludy Anguiano

Farm Fresh To You – Kyle Perryman


Norwex – DeAnna Schlabsz

Advantage Care Chiropractic – Dr. Henery Cardenas

Whole Body Health Team – Melissa Vance

Camp Bow Wow – Kris Hanna

Tupperware – Diane Watson Beal



Made in Radiance – Mayra Ramirez

Caprice Crafts – Tania Cerza

Nana Bees Basket – Beatrice Elisaldez

OsteoStrong Brea – Elizabeth Nunez


Arbonne

– Kari Woodson



Lagom America – Juniper Hahm

LifeWave – Mitzi Ambrosio

YogaSix La Habra – Karishma Arora


Mary Kay – Millie Mikulski-Culpepper

AKT Fullerton – Kathy Kim
For Vendor sign-up contact Debbie Adams at

President@WCOF.club


11:00 am ~ 3:30pm Vendors 
Vendor Set-up is 9am.
WANTED
Please Bring Donations of:
SCHOOL SUPPLIES
For the Tecate Orphanage in Mexico