Date & Time:

Sunday Sept 17th,

11:00 am – 3:30pm
Location:
Elks Lodge
1400 Elks View Ln., Fullerton MAP


FREE ADMISSION & FREE PARKING
Better Health and More Joy



Informative Speakers, Healthy Food, Fun, Prize Drawings & Shopping with 20+ Vendors
Each vendor will have a prize drawing valued at $30 or more.


Food: 3 Taco Combo Plates with Rice Beans and Bagged Chips by Tiscarenos' Catering &

Fruit & Juice by Bionicos Mendoza

Meet Our Charity of the year 2022-2024




Tara's Chance Equine Therapy Program


Tara's chance is dedicated to promoting the physical, cognitive,
and social well-being of those with special needs through equine assisted activities and therapies.

A place where therapy feels like play.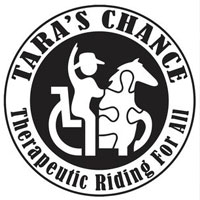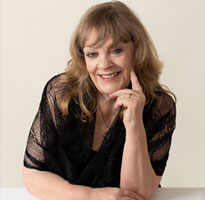 Energy Healing: What It Is and How It Works
A single mother and high school dropout Linda Holman started a business at 28.    It seemed like magic when the right people, circumstances, and timing came together    It was easy, effortless, and intuitive. 
She ran the company for many years before leaving it to pursue her passion for bringing awareness to the power within to create the life you desire.
Applying metaphysical principles affords Linda travel, a beautiful home, fine dining and many other comforts.
She shares these principles in her classes and workshops. 
A community advocate, she was instrumental in the revitalization of Woodcrest Park, she started a school garden for Woodcrest Elementary, she did an Urban Forestry project in Costa Mesa. She educated the city and put on the first e-waste collection held in Fullerton.   She also started the WCOF Natural Health & Beauty Expo.
Linda gives talks to organizations and groups.  Topics include, stress relief, self care, and energy.   She also gives a free self empowerment workshop for WCOF and teaches yoga for Elk members.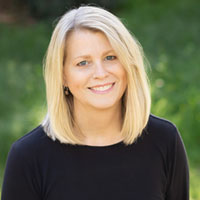 Unlocking the Secrets of Aging Gracefully: Habits for a Healthier, Happier You!
Kari has a passion for empowering others to live their healthiest lives. As a certified health coach and cancer survivor, she understands the importance of taking care of the body and mind to achieve optimal health. Kari works with individuals who want to boost their energy levels, manage weight, or simply live a healthier, more vibrant life. She is dedicated to helping clients who want to establish healthier eating habits, incorporate more movement into their daily routine, and receive ongoing support and accountability on their wellness journey.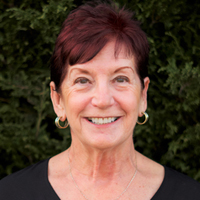 I Hate the Color Pink: One Woman's Emotional Journey with Breast Cancer
One in eight women in the United States will get breast cancer. Hearing this diagnosis will throw your world into a tailspin. Fear and worry inhabit your brain and you find you can think of nothing else. Navigating medical information while trying to stay positive and hopeful can be a full-time job. Here's one woman's candid memoir written with both honesty and humor about how she managed to get through it. She takes you along the first year of her journey—from initial terrifying disbelief to resolve and eventual acceptance. Whether you or someone you know has breast cancer, this book has insight worth reading. Just like Susan says, "It's a club I never wanted to belong to, but here we are."
She married her high school sweetheart and had two children, grandkids followed. According to her, they are way more fun than the kids ever were! She has done
many things in her life, owned a business, taught school, worked in sales and more. She always wanted to write a book but a good topic never presented itself—until now.
Little did she know it would be such a deeply personal account of a year in her life that changed everything and taught her so much. She resides in North Tustin with her husband and their spoiled dog. The grandkids live down the street and visit often.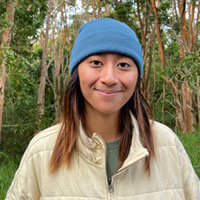 Importance of Wetland Habitats in Orange County

The talk will include topics such as native and non-native species in wetland habitats. It will also touch on common non-native plants that many people unknowingly plant in their yards.
Kim Yumul is currently the Program & Project Lead at OC Habitats (OCH). She is a marine biologist who recently graduated from California State University, Fullerton (CSUF). As part of OCH, she  has done a lot of work in habitat restoration, monitoring, education, and outreach alongside many women in the field of environmental conservation in Orange County. Using her experience with OCH and CSUF, she is interested in facilitating diversity and inclusion in STEM, as well as incorporating public outreach in improving science communication between researchers and local communities.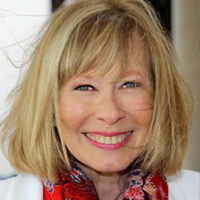 Zen of Recycling
Like many of you, Carla Jones came of age in late 60's early 70's. As we all remember it was a time of great movement for our natural world- tree huggers, swimmers who showed us our lakes and rivers were too polluted to survive.
We were the generation that cared about the environment.
We, of that generation, possess the hippie, back to nature DNA.
The world still needs our attention, focus and energy.
As we pursue our businesses and our dreams let's join to pursue a pure earth for our children and grandchildren to pursue theirs.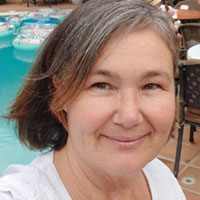 Saskia Kennedy
Saskia is a third-generation owner of the Fullerton Observer a 43-year-old volunteer community newspaper. She is dedicated to continuing to inform Fullertonians about the changes to their community. Saskia has owned several businesses and has traveled worldwide. In her spare time, She is an artist and gardener.
Dylan Garcia & Perry Charkatz
Vibing to the Beat
Learn what drumming is all about and enjoy a fun demo with Dyaln and Perry. Dylan performed at Renaissance Fair in Corona, and teaches drums at Mo's Music in Fullerton.
Angela Ayurveda, Pilates & Private Trainer & Reiki Energy

Angel Kissed – Phyllis Comoletti

Arbonne – Kari Woodson

Avon -Ivy Marasigan

Bionicos Mendoza – Alejandra Mendoza

Calling Her Blessed – Ana Esparza

Color Street – Karinne Fredenburg

Dancing Bluebirds – Mary White-Jasper

Dignity Memorial – Vi Bui

Discovery Toys – Pat Nelson

Farm Fresh to You – Kyle Perryman

Green Compass CBD Products – Shanna Lowe
Lady Fashion Plus – Terry Holland

Mary Kay – Millie Culpepper

Nana Bees Basket – Beatrice Elisaldez

Norwex – Bev Campbell

Poured Out of Love, Handcrafted Candles -Laura Jimenez

Rotuna Chiropractic – Dr. Jody Rotuna

Solaris Acupuncture – Jean Chung

Subconscious Affairs – Cara Gleich

Tara's Chance – Matt Howells

Touchstone Crystal – Lily Romos

Tupperware – Andrea Feiner

WCOF Succulents – WCOF
Vendor Spots are SOLD OUT


For Vendor information contact Debbie Adams at

President@WCOF.club


11:00 am ~ 3:30pm Vendors 


Vendor Set-up is 9:30 am.
WANTED!




Please Bring Donations of Pop Top Proteins




Such as Canned Tuna and Chicken,


peanut butter & protein bars.
We also need Socks
for the homeless