Natural Health & Beauty Expo Speaker Lineup
11 AM – 5 Keys to Health, Beauty and Vitality
with Dr. Mary Tobin,L.Ac., MSOM, DHM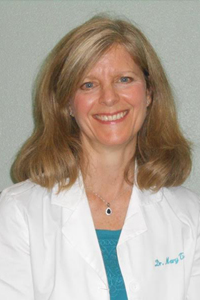 Dr. Mary Tobin is a Holistic Health expert and Licensed Acupuncturist.
She has advanced degrees and training in eastern and conventional medicine.
Using her unique system of integrating eastern and conventional medicine, she has successfully guided thousands of people suffering from chronic diseases to regain their health and vitality.
She has entertained and enlightened audiences as diverse as "Health Freedom Expo" participants in Long Beach, to students and faculty at Cal State Fullerton, on the use of holistic healing techniques.
Her latest holistic health systems and workshops are available through her Brea office directly or online at TobinWellness.com

12 PM – Simple Changes for Optimum Health"


with Susie Dittmar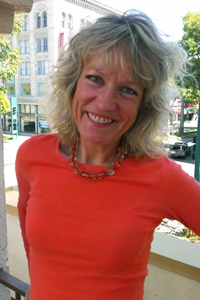 I will be speaking today on some simple changes you can do to put yourself on the road to optimum health. I will begin to educate and inform you about natural health and some wonderful options I know to help you heal.

 
As my mission statement says, "N
ourishing a higher quality of life with OPTIMUM HEALTH and wellbeing free of aches and pains, health challenges, and weight problems. I'll help you feel better!"

I have had a passion, and been a practitioner of holistic wellness, for 30-plus years. My education continues every day. I earned my Doctorate of Naturopathy (N.D.) from Trinity School of Natural Health. Naturopathy is the oldest-drugless school of healing in existence. An N.D. believes the human body has an innate healing ability, and your symptoms signal a nutritional deficiency in the system. I work with you to identify the causes of your health challenges, assist your body in eliminating toxins and then recommend (primarily) herbs and vitamins to correct the imbalance and stimulate your body's own natural healing abilities. As an N.D., I blend centuries-old knowledge with a philosophy that nature is the most effective healer. And it's been an amazing adventure of acquiring centuries worth of wisdom.



1 PM –

Breaking The Worry Habit


with Janna Colaco, C.Ht., Mechanics of Grace Hypnotherapy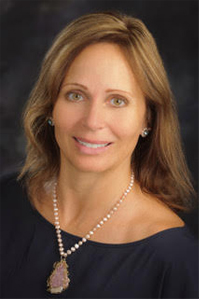 Janna Colaco, C.Ht., is a Clinical Hypnotherapist and Master Therapeutic Imagery Facilitator.  Her office is in the historic Villa del Sol building in Downtown Fullerton.
Janna has enjoyed coaching both individuals and groups in motivational transformation since 1986. In addition, she is an ordained Healing Minister, NLP Practitioner, Reiki Practitioner and Yoga Teacher.
Janna grew up in Manhattan Beach, CA, where she gained her love of the ocean and still enjoys swimming and body surfing.  She has lived and worked in the Australian Outback and currently resides in Downtown Fullerton.  She is an artist and enjoys painting, mosaics and glass working.  She has four children, one dog and four chickens
2 PM – Demystify the Cult of the Green Thumb
with Patrick Skalka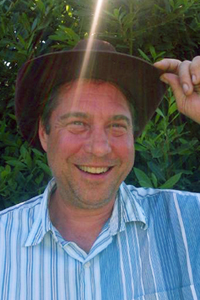 With his notable expertise, vast horticultural knowledge, and wry sense of humor Patrick Skalka illuminates the subject of plant care and attempts to demystify the cult of the Green Thumb.
Growing up in the Heartland of America, his stewardship towards the flora of the countryside has shaped his understanding of the symbiosis of the Plant and Animal Kingdoms and the roles each plays in the other's destiny.
From these pastoral beginnings, the seeds of curiosity were the sown in his fertile imagination only to one day blossom into an Arborist and advocate for Indoor Air Quality.
Account Manager at Rolling Greens Nursery, Patrick Skalka has worked with plants most of his career and most of his life.   His brief talk will cover how to choose the proper plant varieties for bio-remediation in specific indoor air situations.

3 PM – No Bones About it! Osteoporosis Facts.
with Coach Kim Pierron Certified Exercise Physiologist:
ACSM (American College of Sports Medicine)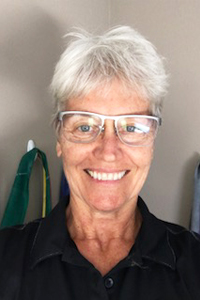 What is Osteoporosis, how to know if you have it, what to do to strengthen your bones.
Bio: Kim received her Masters degree in Kinesiology with a special emphasis in Gerontology from California State University Fullerton.  She is experienced in teaching specialized fitness programs for adults of all ages and has lectured on a variety of fitness related topics.
CERTIFICATIONS;
Certified Exercise Physiologist: ACSM (American College of Sports Medicine)
Fallproof™ Balance and Mobility Specialist
Senior Strength Trainer, IWA (International Weightlifter's Association)
Level One Certification FMS (Functional Movement Systems).
Kim has two sons, one step son, one step daughter, two dogs and a cat. In addition to taking and teaching fitness, she loves taking walks with friends and backpacking with her husband.