Saturday, November 4, 2023, 9:30am-1:30pm

Cost:
$55 per person or $550 for a table of 10
Includes Lunch, Dessert and One
Ticket for the Door Prize Drawing
Table for 10 includes; 1 door prize ticket and
5 prize drawing tickets per seat.

Enjoy a fun filled morning and afternoon with the Woman's Club of Fullerton.

Fashion Show Presented by: TBA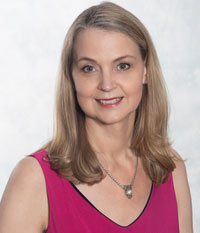 Letter from the WCOF President

On behalf of the Women's Club of Fullerton, I am delighted to welcome you to our 7th Annual Holiday Brunch and Fashion Show Fundraiser. Your support means so much to us, as it allows us to help so many others in our community. Each year, we select a local nonprofit to support with the proceeds from this event. This year, our members selected Tara's Chance. 
You are in for a special treat, as we have some amazing women from our community volunteering their time to model beautiful garments from Fullerton College student designers. Our members have volunteered many hours to make this a wonderful event, and we are so glad you are here to enjoy it with us.
Thank you again for your support. We hope you have a wonderful time!
Sincerely,
Debbie Adams
President, Women's Club of Fullerton.
Brunch menu includes:
Sliced Seasonal Fresh Fruit Display
Assorted Breakfast Pastries
Assortment of Local Bagels & Cream Cheeses
Organic Cage Free Scrambled Eggs
Rosemary Red Skin Potatoes
Applewood Natural Smoked Bacon
Natural Pork Sausage
Desserts by Woman's Club of Fullerton:
Almond Toffee,
Chocolate Carmel Pecans,
Chocolate Pretzels &
Cream Filled Cupcakes
Beverages:
Iced Tea, Lemonade, Coffee & Assorted Hot Teas
Check out our fabulous DOOR PRIZE:
TBD
PLUS Fantastic Silent Auction &
Prize Drawings
Donations TBA

To donate items to our Silent Auction or Raffle Drawing,
please contact Debbie Adams at president@wcof.club or call 714-925-3430