Meet Our 2019 Fashion Show Models
Fashion Show Presented by:


Gabrielle DeSantis
Born out of necessity, Gabrielle "Gigi" DeSantis, a busy working mom, created GIGI HILL, a line of fun, fashionable and durable travel and everyday bags designed for work and play. Every GIGI HILL bag will keep your essentials organized for your active life. From pockets for cell phones and sunglasses, to keys and your favorite lipstick, the days of rummaging through your bag are over. Today, Gabrielle designs and curates collections with problem-solving in mind. The collections feature functional, modern shapes and styles to help women express their best self. Wardrobes that complement a woman's busy schedule and makes her life feel more effortless and powerful than ever before.
Apparel, bags and jewelry all in classic colors, fun prints and textures.  No matter the season or year, you can count on us to build a wardrobe of coordinating core essentials.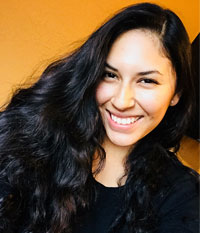 Amy Andrade joined JOYA Scholars in the fall of 2018 as the inaugural Maple Community Intern. Amy offered direct support to our first Maple middle school and high school students and families, and in doing so rooted what has now grown to become JOYA's Maple college readiness family.
Amy graduated from Cal State Fullerton with a Bachelor of Science in Human Services. As a student, she followed her passion for helping others, and joined the Human Services Student Association to further immerse herself in the heart of volunteerism and engagement that enriches our local Fullerton community.
Amy was born and raised in Los Angeles County, and, with help from her local college readiness program, came to attend and graduate college as a first-generation student. Now, Amy takes pride in helping her Maple students strive for success."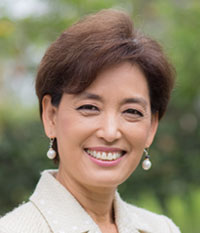 Young Kim is a Candidate for the 39th Congressional District and a Former State Assemblywoman for the 65th Assembly District. Young Kim has dedicated her life to public service and giving back to her community. She started her public service as Director of Community Relations and Asian Affairs for Congressman Ed Royce, where she was his key liaison to the local communities. Young and her husband Charles are the proud parents of four grown children.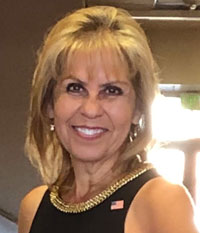 Carrie Surich Is a Realtor with ERA North Orange County RE for 30 years. Married, 2 children, a soldiers mom, grandmother of 6 and a great grandmother to one baby girl.
Carrie is a Community Service Commissioner with the city of La Habra for over 4.5 yrs.  President of Meals on Wheels, on the Board of Directors with the La Habra Area Chamber of Commerce, Committee Chair for the La Habra Veteran's Committee for over 5 years, volunteers with many non profit groups, works with the Youth Committee as an advisor, passionate about seniors, youths and veterans.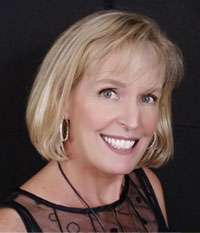 Pam Keller is a "retired" member of the Fullerton City Council where she also served as the Mayor Pro Tem for two years. She grew up in Fullerton where she attended the local public schools including CSUF.
She served as the Executive Director of the Fullerton Collaborative from 1998-2015. The focus of her work in the community during that time was Obesity Prevention, Gang Prevention, Achievement Gap, STEM and Homelessness.
She is currently a teacher in the Multi-age Program at Orangethorpe School and an adjunct professor at Fullerton College in the Child Development Dept.
Pam and her husband John met while attending Fullerton Union High School. They raised their three boys Christopher age 23, Dakota age 21 and Alexander age 19 to love the community that they grew up in!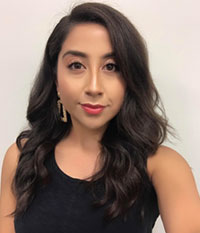 Michelle Valenzuela Guest relations / Trade up sales manager at Ocean Subaru Fullerton  which is a proud sponsor of the Woman's club of Fullerton .
Passionate for the Automotive industry and is proud to represent Subaru and the love they share for the community.
Motto :
"Success consist of going from failure to failure without loss of enthusiasm "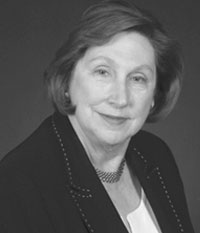 ​Marcia Willett was appointed to the CFWC Home Life Chairmanship for 2014-16 by CFWC President Chris Hertzog.  Marcia's participation in the Women's Clubs began in the 1970's when she joined the Placentia Junior Round Table Women's Club and worked her way through the chairmanships and offices to eventually become the Club President.  Several years later she went on to be the Junior District President.  She then decided to return to work and spent 25 years in Marketing and the Hospitality Industry.  Upon retirement she immediately returned to the Woman's Club and has held many chairmanships and offices including Club President for two different Women's Clubs, CFWC Home Life chairman, Orange District Legislative & Public Policy Chairman, was the Orange District LEADS candidate, District 3rd and 1st Vice Presidents and currently serving as Orange District President. Marcia and her husband Gary have been married for 55 years have two children and three grandchildren.  In her spare time she likes to cook, read mysteries and travel in addition to attending sporting events in which the grandchildren are participating.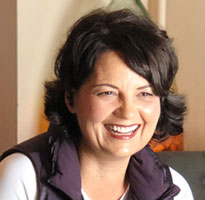 Dena Bravo David is a longtime resident and philanthropist within her community in Fullerton.  She's been able to integrate her "love of humanity" by working for Cafe Hidalgo for 16 years along with the success of Vino Nostra Wine Bar through 4 1/2 years in business in the City of Fullerton.  Along her journey of careers, she's been a successful wedding/event planner, caterer, wine educator, business owner, Lululemon Brand Ambassador/Influencer, and now a Certified Yoga instructor by completing endless hours of self growth, practice of asana, and lectures.  Yoga has given her mental freedom, mindfulness, awareness, which has allowed deeper connection with other humans and for her to live her best life yet.  Yoga can provide women to learn their own science of happiness by inhaling into their own uniqueness & exhaling their strengths among themselves, family, and friends.  Embrace yourself and embrace the journey of life.